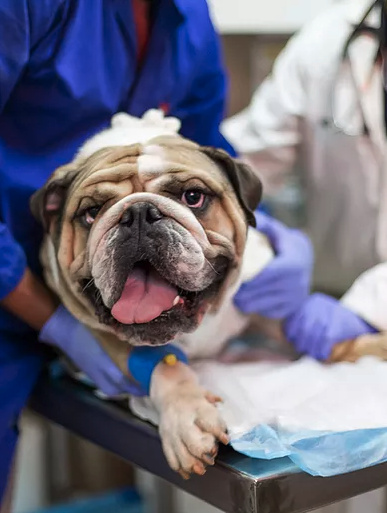 Bakenkop Animal Clinic is a privately owned veterinary hospital, registered with the SAVC. We are not subsidised by any means other than our own internal operational funding.
All fees charged are based on the recommendations of the South African Veterinary Association. All food merchandise is sold at a competitive retail price. We make every effort to ensure that all fees are fair and reasonable.
To maintain the high standards and a professional world class environment, we are bound to the laws, rules and regulations set out by the South African Veterinary Council (SAVC) and the South African Veterinary Association (SAVA). We charge fair but professional service fees for all the knowledge, effort, time and experience the veterinarians, veterinary nursing staff and support staff provide.
Cost Estimates: We aim to provide you with the most reliable cost estimate of your pet's medical expenses while in our care. You are welcome to discuss the costs with us at any time. A 50% – 100% deposit is required prior to the admission of a pet to the Hospital – the full balance is due when the pet is discharged or on termination of the treatment. Please make yourself aware of the possible extent of the bill. Unexpected costs might arise and will be communicated to you as soon as possible.
Please take the time to familiarise yourself with Bakenkop Animal Clinic's financial policy & related billing inquiries Medical Insurance:  Bakenkop Animal Clinic endorses all the major South African pet medical insurance policies. Most of these companies compensate the client / policy holder and not the veterinary practice. It is still the responsibility of the client to settle the veterinary bill in full and to claim from the medical insurance company. We assist by completing the required medical history and invoice details on the claim form.
Pensioners Discount: We offer 10% discount on our professional services and products to pensioners. Approval and registration subjected to terms and conditions. National Credit Act: By law, this hospital is not allowed to grant any credit or accounts (National Credit Act – Act 34 of 2005). Upfront deposits are required and full settlement of the outstanding bill is expected at the time of discharge or termination of service.
Payment types accepted:
Cash
Debit cards
Credit Cards (budget & straight)
American Express
Pretorium Trust
IEMASS
Secure internet link for EFT Purposes
Snap Scan
Mediwallet
Financial Constraints: We acknowledge that not everyone can afford to pay upfront, but still would like the best diagnostics and treatment options available within their budget.
You are welcome to contact our Accounts Manager, Natalie Jardim at 012 653 4474 to discuss one of the following options:
Deposit and full settlement at discharge
No deposit with approved Mediwallet payment
Non- or late payments will automatically be handed over to Schulenburg Inc.  Lawyers
T's and C's apply