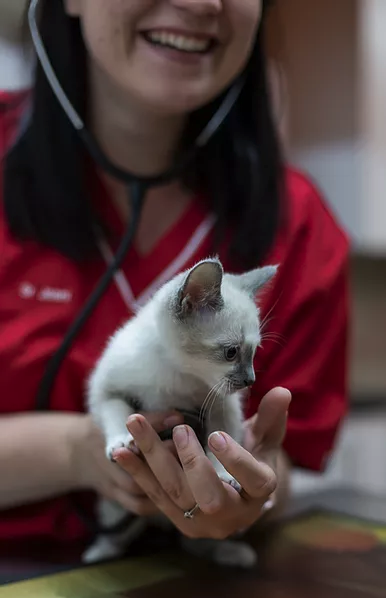 Please order all repeat medication 24 hours in advance.
Our on-site pharmacy carries a variety of scheduled and non-scheduled medicine.
We comply with all legal requirements at Bakenkop Animal Clinic. In accordance with the South African Veterinary Council (SAVC) a prescription is required for all schedule 3+ medications. A prescription can only be issued if the patient has been examined within the last month. Most drug prescriptions are repeatable up to 6 months, at the discretion of the veterinarian, after which time a patient check-up maybe required prior to the provision of another script.
Your pet's health is of utmost importance to us. Therefore, we need to do regular check-ups to access if a change in dosage of the medication is required, or if there are any adverse side effects that need to be addressed. We sometimes also suggest blood works to ensure that the medication is not detrimental to your pet's health. Our aim is always to ensure that your pet's health comes first.
We are not allowed to dispense medication on a valid prescription from another veterinary practice. Prescriptions can only be accepted for up to 6 months from the date of the first issue.
Over the counter sales of medication:
by law we are not allowed to sell any schedule 3+ medication without a prescription.
If you do not have a prescription, please schedule an appointment with one of our veterinarians to examine your pet. This is in your pet's best interest.
Only registered veterinarians are authorised to dispense medicine that is schedule 4+